Class of the week!
Also to be shared is that P2a is once again class of the week!! We are absolutely delighted- well done everyone!! I also announced that pupil of the week went to the whole class for  excellent representation of the school on their class trip two weeks ago, and for great teamwork in getting the classroom cleared out for next year.
Cordy visits again!
Yesterday we were excited to have another visit from artist and illustrator- Cordy Marks- Venters. Cordy had heard all about our 'Lighthouse Keeper's Lunch' topic, and provided us with a very interesting idea…. what did Mrs. Grinling do when Mr. Grinling was at work? Maybe she went on a series of underwater adventures…. Cordy had drawn us a wonderful picture as a stimulus, and the children set to work creating wonderful seaside materpieces! We learned how to use watercolour, and the effect was spectacular!!
Drowning Prevention Week
In line with Drowning Prevention Week, in health and wellbeing this week we have continued to look at water safety. In the UK and Ireland, over 700 people die from drowning every year. It is also one of the leading causes of accidental death in children in the UK.
The class have discussed how water can be dangerous, and what we can do to keep ourselves safe, like roll on to our backs and float. We have been working through a booklet that has allowed us to spot hazards in different water situations, and the children have also been looking at beach flags and what they mean.
Class trip to the Lifeboat Station: South Queensferry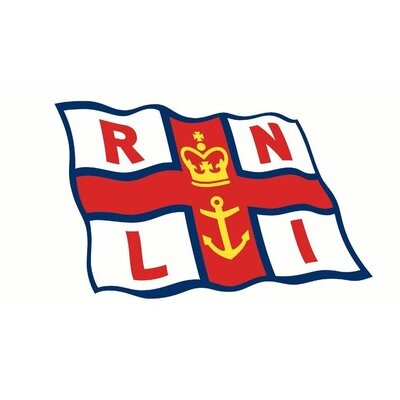 Our topic this term is 'The Lighthouse Keeper's Lunch', and through this have been looking at water safety as part of our Health and Wellbeing. We visited the RNLI lifeboat station at  South Queensferry. On the bus there we enjoyed lots of chat- the class was buzzing!
When we arrived in South Queensferry, we had our snack on the promenade, and enjoyed the view of the three bridges towering over the Forth.
We then made our way to the lifeboat station, stopping just outside it pose for a photo at the Inchcolm Seals statue and to look at the old lighthouse on the pier.
At the lifeboat station we were met by Lauchie, a crew member, and Jacqui- one of the education volunteers. We split into two groups, one stayed with Jacqui to learn more about the RNLI and water safety, while the other went with Lauchie to learn more about the lifeboat itself. We even got to sit inside it! After about half an hour, the groups swapped over.
After we had all finished both activities, we thanked Jacqui and Lauchie for the experience- it was one we won't forget in a hurry! We then went back down to the promenade to have lunch in the glorious sunshine. We thoroughly enjoyed ourselves, a huge thank you to the Maggie Quayle- the RNLI organiser, Jacqui, Lauchie and all the other RNLI staff,  to Mrs. Clark our PSA, and ofcourse to our parent helpers- Mrs. Marenduzzo and Mrs. Samson for helping this be such a successful and a memorable outing.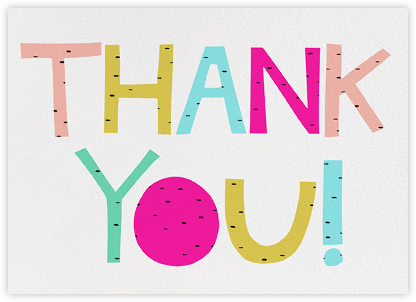 Special Visitor- Cordy Marks-Venters
We were lucky enough to have artist and illustrator, Cordy Marks-Venters, visit our class this week to talk to us about her work, and to give us some handy tips. Cordy talked to us about her love of drawing and of dinosaurs, and how she is working on a project now that lets her join both together. She showed us some of her illustrations that are going into a book, and some other ones that she has done too.
Cordy let the children ask her all sorts of questions, and we learned about skills that you need to become an artist, the most important one being that you have to love art! She then showed us how using simple lines for a shading can make a picture become more 3D and interesting. After this the class had a go, and the results were astonishing! Enjoy the pictures below, the class did amazingly, and I'm extremely proud of all of them. Well done P2a!
Class of the week!
We have finally been awarded class of the week for our first time this session, after earning the most class stars (nursery-primary three). Screams and cheers were heard along the corridor as it was announced at assembly. Well done, I am so proud of the class! The flag and teddy are proudly on display in the classroom, and the children should enjoy the extra 5 minutes at playtime they get- they've certainly earned it!
World of Work Week- Fire Visit
P2 were lucky enough today to receive a very special visit from the fire brigade! Two firefighters came to talk to us about their jobs, and showed us their uniforms. They explained how they put their uniforms on when they are called out to an emergency, and that the uniforms help protect their bodies from fire, and from things that might fall  on them. We had prepared some questions for the firefighters and learned that to be a firefighter you need to do a maths test, a fitness test, and also go to a special college for about 4 months where you learn all about the equipment firefighters use, and practice using them. We were just getting to the end of our talk when suddenly, an emergency came through on the walkie-talkie and the firefighters had to leave to save the day- it was all very exciting!
default
Snow closure
I hope you all have been keeping safe during our snow closure, but also having some fun in the snow! Mrs. Safi has been lucky enough to have had some special visitors from the North…
and even one from the South!
default
This week our class looked at the story of Chinese New Year. We learned about the race that the 12 animals had, and how this led to the years being named after them. We also learned that the date of the Chinese New Year changes every year because it follows a Lunar calendar.
This year Chinese New Year is on Friday 16th February, and it will be the year of the Dog. We made lanterns to celebrate. Kung Hei Fat Choy!   新年快乐
Primary 2a have been learning about houses and homes.
In class, we built our own brick model house.
To do this, we used real mini bricks and a special wet gluey sand to cement the bricks together.
We had to lay the bricks in a special pattern called a 'course'. Each row of bricks had to be laid over where the two bricks join underneath. This has to be done to make the wall strong and stable. We added the windows and door last, and made a roof out of cardboard.
We also made jungle houses using twigs we collected in the playground. We used 3 twigs to create a frame that would stand up by itself, and tied it together using wool.
In the jungle they use large leaves to keep their homes dry. We used paper, and coloured it in using wax crayons to make it waterproof. We then sprayed our homes with water to see if they really were waterproof- and they were!
Please click the link below to see the overview of learning for term 3:
P2 Term 3 overview January – April 2018
Look at the blueberry mini muffins we made with Miss Sloan in Food Fortnight! They were delicious!
Please click the link below to see the overview of learning for term 2:
Overview of learning P2 October – December 2017
P2a will be visiting Moredun Library on the 28th September. We are all looking forward to this trip. A letter was sent out explaining that our class will now be getting the bus, if you haven't received this letter or signed the new permission slip then please let us know as soon as possible. Thank you to all the parents who were free and who volunteered to come with us on this trip- many of you signed up and parent helpers have been contacted and so if you haven't heard from us then thank you again, and we look forward to you joining us another time!
Please click the link below to see the overview of our learning for term 1:
Overview of learning P2 August – October 2017
Please look at the presentation below which was shown at the curriculum evening in August: